Get it filled, get it fast, get it right, and get it for a great price. We do that here!
About Us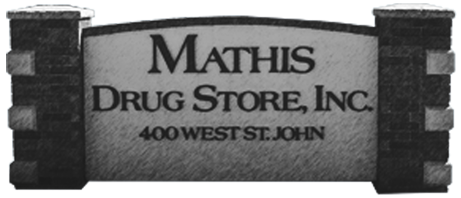 Mathis Drug Store Inc. has a proud Girard history of more than 50 years! Glen and Karen Mathis took over the store in 1983, from Glen's father, and have been providing outstanding customer care and service since. At Mathis, we know our customers by name and value their patronage. Our primary goal is to provide fast, accurate, friendly service.
We are a full service pharmacy that accepts most insurance plans and supports competitive cash pricing. You can count on reliable, accurate prescriptions checks and verification with our up-to-date computer systems.
Read More